Production
Direct supply of raw materials from a variety of fields, a large manufacturing base, a modern fleet of machines and professional stuff - all these is a guarantee of high-quality and reliability in products manufacture.
Step 1. Materials supply
Raw materials in the form of blocks of stone comes from a variety of fields of Russia, Bashkortostan, Karelia, Ukraine and other parts of the world. Due to the developed supply chain, raw materials are always supplied to the company's warehouse in the right time and in the right quantities. All raw materials are certified to comply with hygienic standards and requirements.
Step 2. Stone blocks processing
First of all we put stone blocks on the sawing machines. To produce any kind of products all stones are being sawn on plates of given thickness or on stone billets.
The resulting plates (if they are properly sawn and do not require additional processing) are sent to the warehouse of finished products or retained for further processing.
Sawn treatment gives rough surface with irregularities of relief. Such plate treatment is designed for interior and exterior of buildings, for the production of steps, stone tracks, etc.
The polished surface of the plates gives it a gloss with a strongly marked pattern and color of the stone. Such plates are often used in the decoration of bathrooms, lobbies and halls, public buildings linings, plinths, stairs and manufacturing of tabletops and windowsills, fireplaces, etc.
The heat treatment is used, for example, in the manufacture of outdoor steps and paving slabs resulting in such a rough surface treatment, non-slip even in the bitter cold or after rain.
Chopped processing simulates rock split with chaotic cavities and drills. These plates are used for exterior decoration of caps of large buildings emphasizing their monumentality.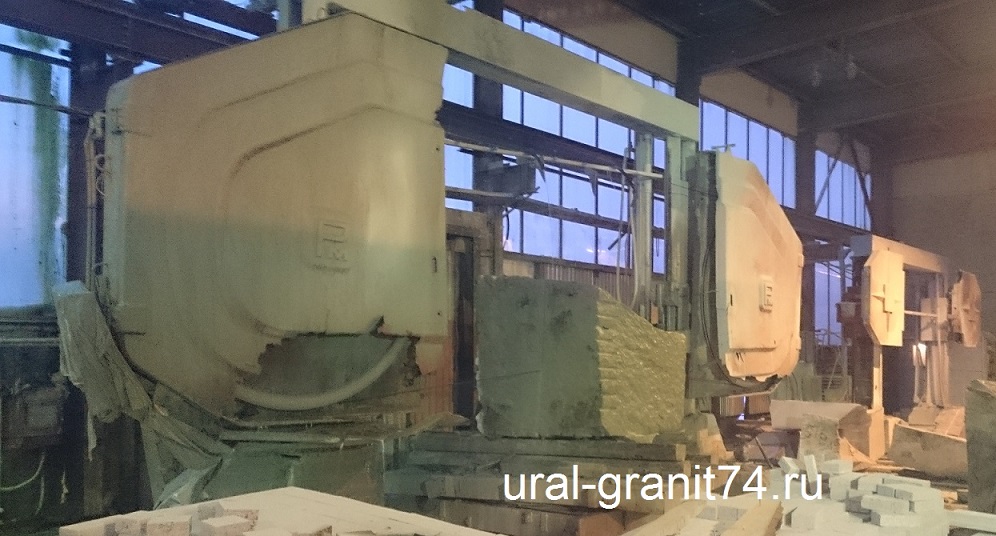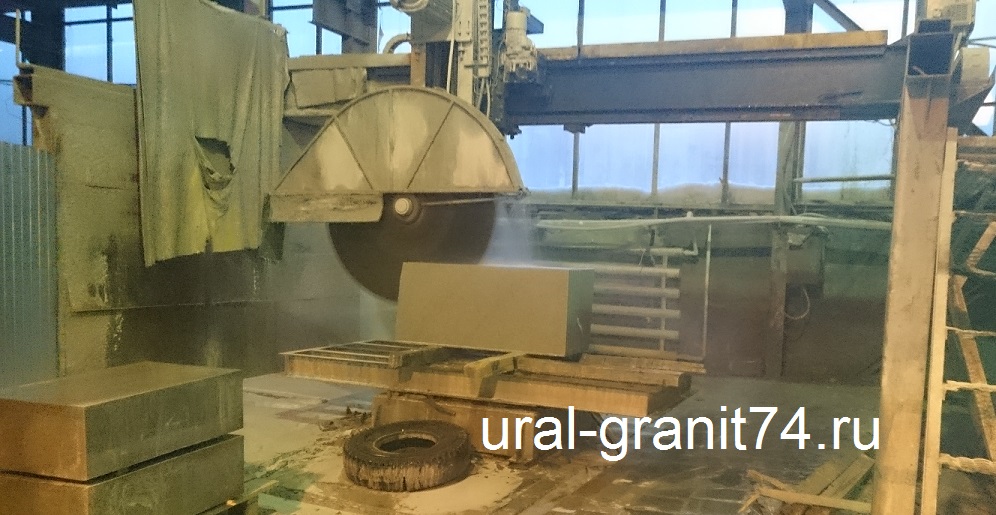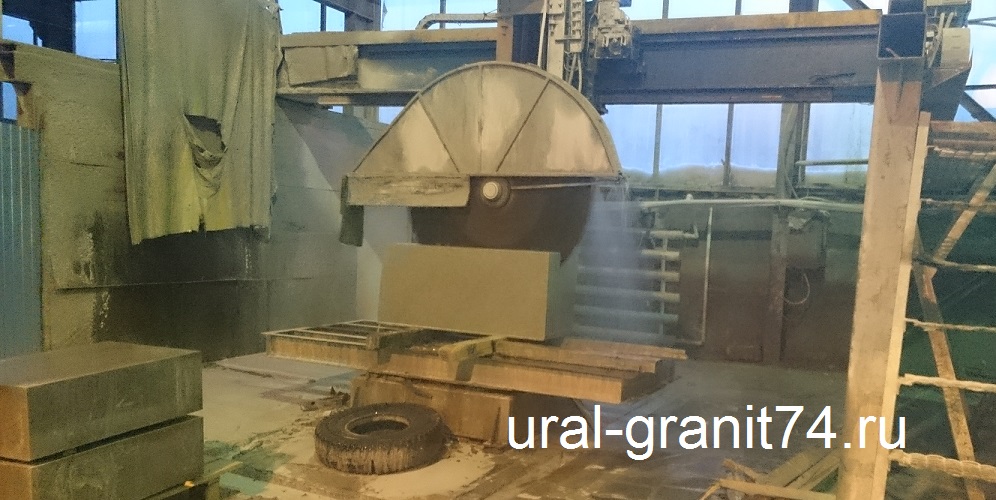 Step 3. Decorative elements manufacture
Stone billet obtained after sawing blocks get into the shop for the production of architectural and building products. With lathes and tools for manual processing the workers turn stones into various shaped interior elements: fireplaces, columns, balusters, vases, benches and others.
Step 4. Delivery
All products are carefully prepared for shipment, packed in accordance with all modern requirements, guaranteeing delivery to the consumer without any damage. Stone slabs are stacked on wooden pallets, covered with plastic wrap and securely fastened. Balusters are packed in wooden crates separated one from another by wooden partitions and securely fastened. Correctly and securely packed products can are delivered to the customer safely and on time.