South-Sultaevsky Granite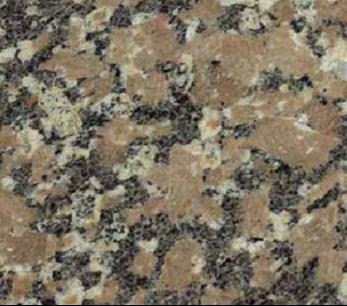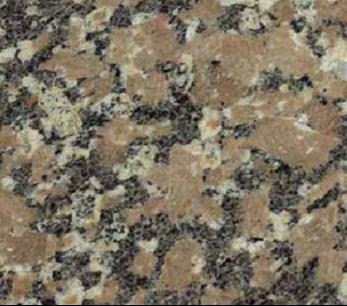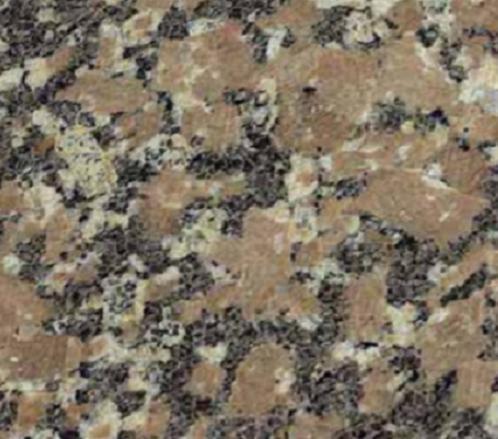 South-Sultaevsky Granite is one of the most beautiful granites from Russia and CIS countries. It has a brown color with large inclusions of white, black and dark green pigments. South-Sultaevsky granite is hard-grained so the stone is extremely beautiful in any form of treatment.
Physical and mechanical properties of the stone:
| | |
| --- | --- |
|  Volume weight |  2620 kg/m3  |
|  Tensile strength in dry-air |  160 Mpa |
|  Tensile strength in water saturated condition   |  129,6 Mpa |
|  Water absorption  |  0,34% |
|  Porosity |  1,01% |
|  Abrasion |  0,1 g/cm2 |
|  Radiation characteristic    |  2 class |
Physical characteristics
South-Sultaevsky granite is especially beautiful when polished because it has a smooth surface with coarsely bright pattern and polishing makes contrasting blotches even more saturated in color. Due to the homogeneity of the structure South-Sultaevsky granite splits well in a given direction and it is easy to make sawn-chopped stone blocks from it. The material is easily amenable to heat treatment that causes glittering mica inclusions on in some places of the surface. In addition, South-Sultaevsky granite - very durable material. It belongs to the second class of the radioactivity. This stone retains its color and physical characteristics after being freeze and not amenable to chemical attacks.
The use of South-Sultaevsky granite
At South-Sultaevsky quarry blocks of good quality and any size are mined that allows to make products of any complexity and size. Due to the material availability South-Sultaevsky granite is very suitable for large-scale projects such as the lining of subway stations, streets, embankments, squares and pedestrian zones paving, construction of sports and administrative buildings.
The following products made from South-Sultaevsky granite are available:
Paving (sawn with heat-treated top, chopped-sawn)
Dimension in mm
100х200х50
100х100х50
400х400х80
100х200х100
200х200х160
Tiles (sawn, polished, heat-treated, thickness from 20mm)
300х300
300х600
400х400
400х600
600х600
Curbs ( sawn with technological chamfer)
ГП1 150х300хL
ГП2 180х400хL
ГП4 100х200хL
ГП5 80х200хL
ГП6 150х200хL
As well as any other products of various dimensions and also by your drawings/sketches.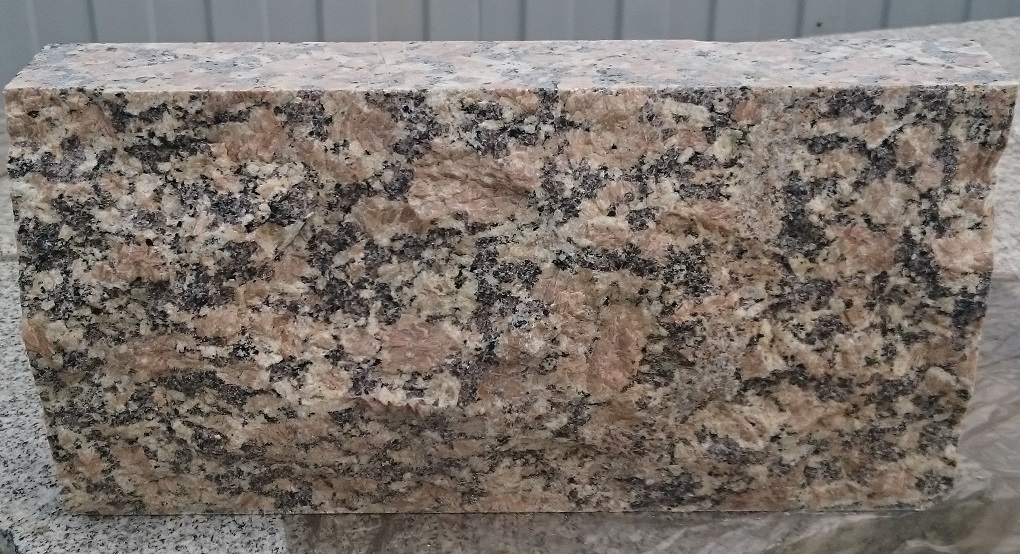 South-Sultaevsky Granite is available in a warehouse in Moscow. You can order the granite and its products (granite paving stone, decorative tiles, borders, architectural products, etc.) in any quantity. We deliver to Moscow, St. Petersburg, Perm, Yekaterinburg, Kazan and in all regions of Russia and CIS. You can find out the prices of products made of South-Sultaevsky Granite by calling: Moscow: 8 909 744-44-44, 8 (495) 749-86-11 or On-line request
Ask about «South-Sultaevsky Granite»